Once the cash register is opened, you can access the POS Sales Page and start processing transactions.
There are multiple ways to add items to an order:
1. Scan in Items
The easiest way to add items to an order is by scanning the product barcode using the 2D barcode scanner. Simply scan the barcode while on the POS Page, and the product will be added automatically.
Note: If you try to scan a product that is out of stock, it will not show up because the POS page only shows the products that are currently in stock.
2. Manually Add the Item
A. Use the Search Bar
Use the search bar to manually look for a product. Items can be searched by Name, SKU, or Terpene.

Note: The exact THC/CBD level of a product should be set to be able to use the slider feature.
B. Filter by Categories
Find products by filtering items based off of their category, THC/CBD level, subcategory, or species.

Step 1: To manually add a product, click on Add to Order.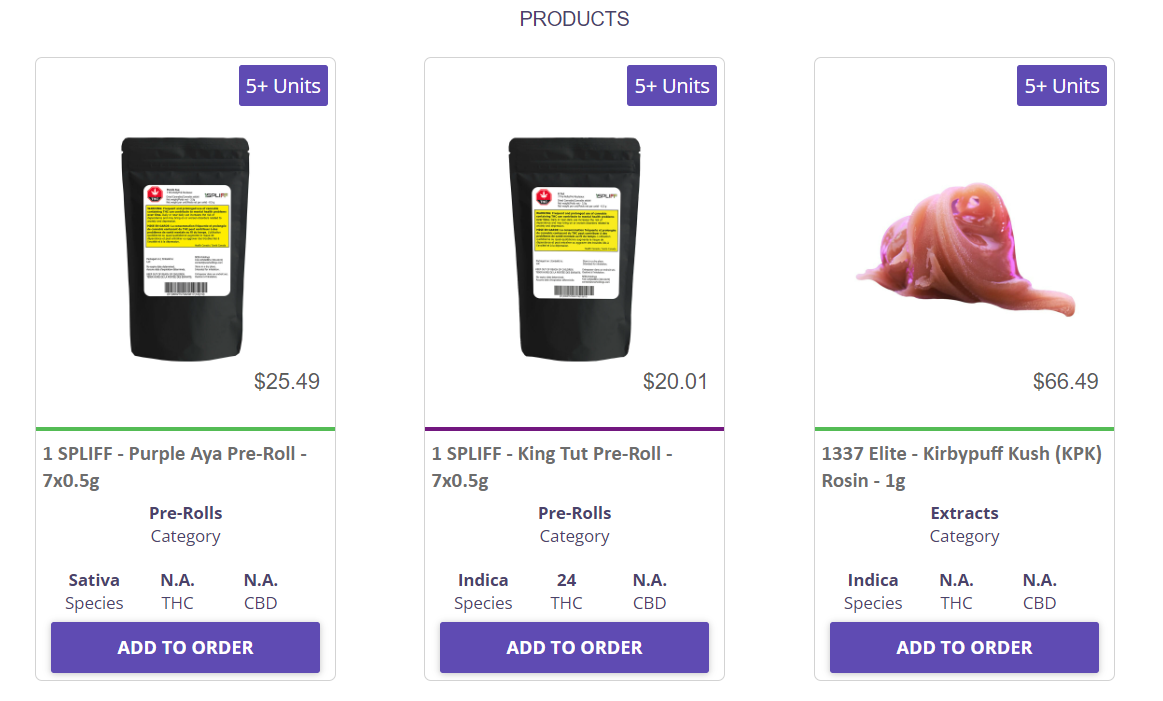 Step 2: Before adding the product to the cart, the system will display the product information.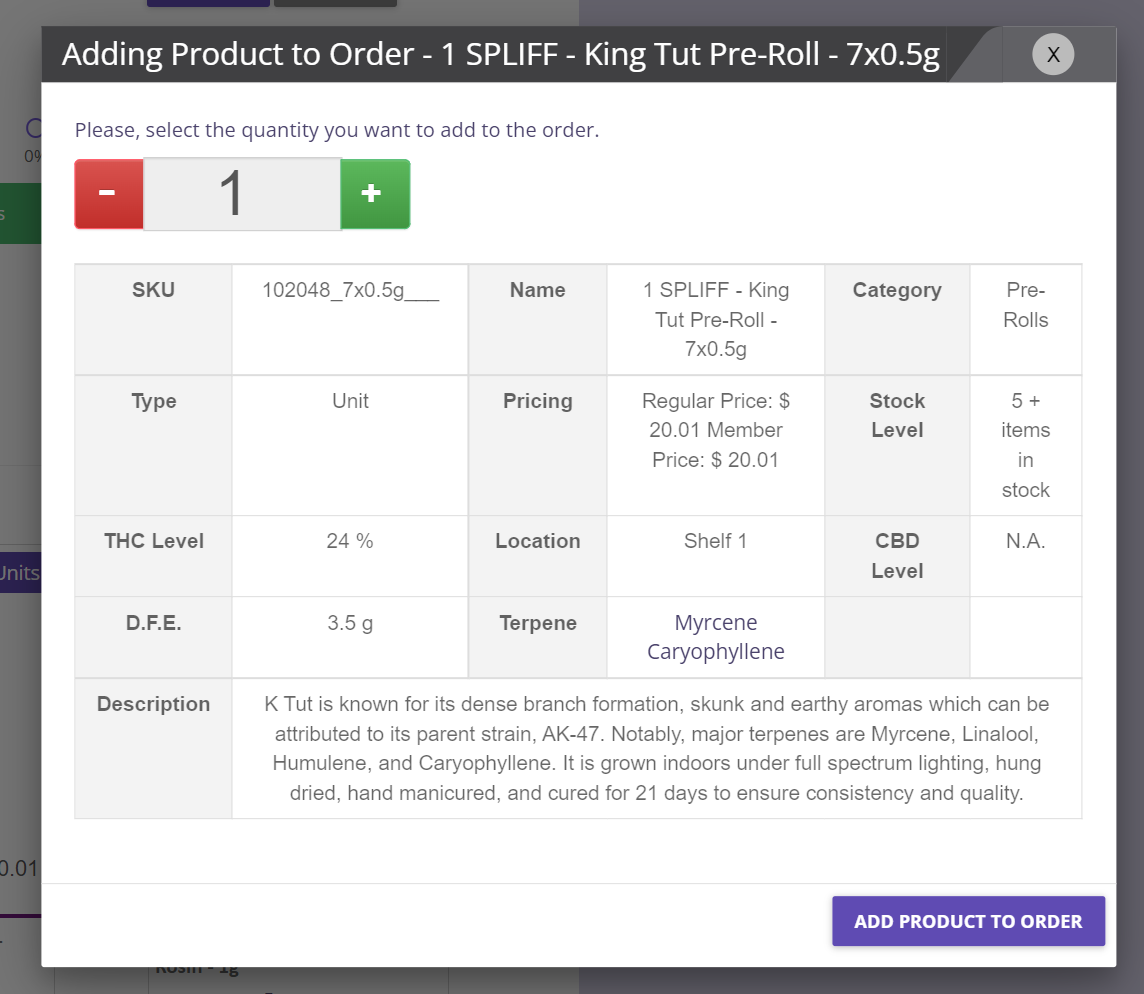 SKUNameCategoryPricing
(Member and Regular Price)
Stock Level
(Real-time stock level of the product. We can show either the exact or estimate value)
THC/CBD Level
(exact THC and CBD level of the product)
Location
(For stores that carry a lot of cannabis products, the location property would be very handy. This can be set under the Inventory Adjust page as well)
D.F.E
(The Dried Flower Equivalency is imported from the product catalog. This is helpful to determine the 30g limit of dried cannabis for other classes of cannabis)
Terpene
–
(Terpene profile of the product based on the product catalog)
Description
Important Reminder: By default, as soon as the product lands to the cart, it will be deducted from inventory. We can change this setting, please contact TechPOS Support if needed.